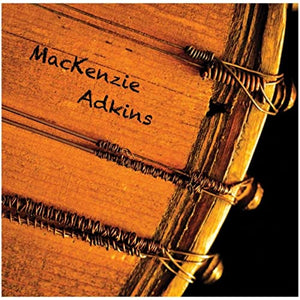 MacKenzie Adkins CD
Regular price $12.99 Sale
This project marks the return of a nearly 20-year recording hiatus for Kate MacKenzie and is a labor of love bringing three friends together along with a collection of some of the finest musicians in the Northwest. Without trying to define the boundaries of the musical genre, Kate, Dale and Suzanne chose songs they love to play and sing together in their cozy community in Oregon where they live. 
Kate MacKenzie first appeared on A Prairie Home Companion with her group Stoney Lonesome in 1981 and became a semi-regular over the next 2 decades either as part of her group, performing solo, singing duets with Garrison or becoming the 4th voice in The Hopeful Gospel Quartet (and even co-hosting the show and taking parts in sketches).  
After a 20 year recording hiatus, it's great this voice has returned to the music scene.
READ our guest interview >>>   Download the music >>>
Track Listing:
The Flood
Tonight I'll Be Staying Here with You
Going Across the Mountain
Mousetrap
Deportee
Don't Neglect the Rose
Matter of Time
Cow Cow Boogie
More and More
Little White Stone in the Woods
Lonesome for You
Ripple Effect