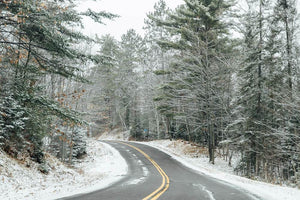 A Notecard for 2023
TIRED OF SENDING THE SAME OLD HALLMARKS?
You will get 5 greeting cards with envelopes featuring photos chosen by Garrison with a special limericks composed for the New Year.  Cards measure 4.5" by 6.5".  
New Years: 
The year passes and the old man with the scythe
Is mowing closer. He hasn't been subtle, has he.
Every day a few more people say goodbye,
Which makes me want to be lighthearted, jazzy,
Put out the hors d'oeuvres and the champagne,
Sing God Bless America, You Are My Sunshine,
In My Life, Amazing Grace, Purple Rain,
I'll Be Your Baby Tonight, and Auld Lang Syne.
We've mourned for our dead and been sorry a
Long enough time. Now I take your hand, your
Eyes alight, and let us sing an aria,
To love and beauty and youth and grandeur.
May 2023 bring us before it has flown
What we would have wished for had we only known.